Biography of Nancy Chege, MD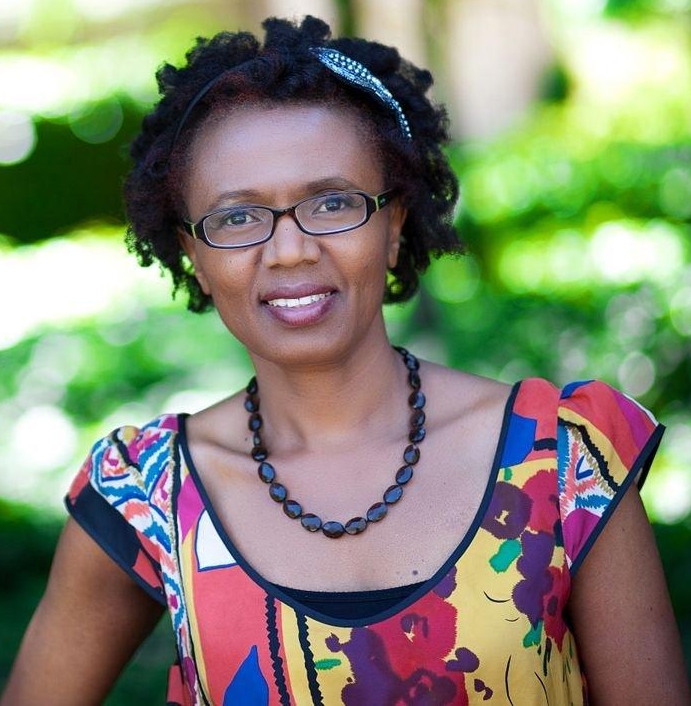 Resume (CV) for Nancy Chege, MD
Dr. Nancy W. Chege received her B.S. in Chemistry from Hardin Simmons University (HSU), Abilene, TX. At HSU, she received the senior HSU award based on academic achievement and character, (Miss Bronco) as well as Epsilon Pi Alpha and Student Foundation scholarships.

Prior to attending medical School, Dr. Chege spent 4 years doing research at Stanford University in the Department of Biochemistry. The goal of her experiments was to elucidate the mechanisms involved in the transport of proteins between intracellular organelles - a better understanding of this fundamental problem in cell biology could aid in the design of rational therapies for a variety of diseases. Her work contributed to the understanding of the compartmentation of the Golgi complex and resulted in two publications in Journal of Cell Biology and Cell-Free Analysis of Membrane Traffic.

Following her research work at Stanford, Dr. Chege was accepted at the University of California, San Diego (UCSD) School of Medicine where she graduated in 1995. At UCSD, she published an article in the International Journal of Osteoarchaeology on "Imaging evaluation of skull trepanation using radiography and CT". She also received both the Mickey Leland Scholarship, 1992 and Exceptional Achievement Award, 1995.

Dr. Chege did her transitional internship at Santa Clara Valley Medical Center, in San Jose, CA and her radiology residency at SUNY Upstate Medical Center, Syracuse, N.Y. As a resident, Dr. Chege was awarded "First place, Individual Film Reading Championship 2000", at the UCSD Board Review Course. As part of her radiology residency, she completed a 3 month rotation at Boston Children's hospital. After residency training, Dr. Chege returned to UCSD for a one-year Musculoskeletal Imaging fellowship under the directorship of internationally-recognized Dr. Donald Resnick. At UCSD, she trained extensively in MRI.

In 2002, after completing her fellowship, Dr. Chege accepted a position in private practice with a radiology group in Yuba City / Marysville area where she worked for 1 ½ years. She then joined the University of California-Davis, Department of Radiology, as part-time faculty in the Musculoskeletal section, where she enjoyed teaching both fellows and residents.
Dr. Chege has done locums and teleradiology work for Central California Imaging Center, Hanford, CA and Advanced Imaging Center, Lancaster, CA. The combination of practicing medicine in a dynamic academic environment at UCD, along with the insight that private practice work allows, has further sharpened Dr. Chege's skill in all aspects of women's imaging, cross-sectional imaging (MRI, CT, Ultrasound - including MSK ultrasound), as well as image-guided procedures, such as pain relief, joint injections and biopsies.

In 2004, Dr. Chege founded Precise Radiological Associates, Inc., which by 2006, had evolved into Yuba City Advanced Imaging Center. The imaging center has introduced many new imaging technologies and concepts to Sutter, Yuba and Butte counties, in particular, the only Mid-field Open MRI in this region. This revolutionary advance in MRI allows for high resolution imaging quality similar to closed systems, with the comfort of open MRI. In addition, Women's Imaging Services including Digital Mammography, Breast Ultrasound, Breast Biopsies, DEXA Scanner, Multi-Slice CT Scanner, High Definition 3D/4D Ultrasound and Direct Digital X-ray have beeen added to the practice.

The imaging center is fully digital (PACS/RIS/Voice recognition) and allows doctors to remotely view images and instantly obtain reports via a secure internet connection using any Window-based PC. Dr. Chege introduced to her community the concept of a "service-oriented" imaging facility, where doctors and their patients truly come first.