Ultrasound & 3D/4D Scans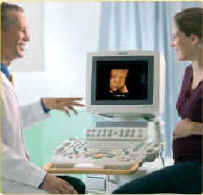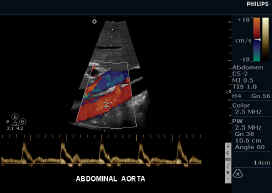 Philips HD11 3D/4D Ultrasound
Yuba City Advanced Imaging Center provides the area's first 3D /4D Ultrasound procedures using the Philips HD11. The HD11, with its digital broadband beamformer with proven SonoCT imaging, to its powerful XRES image processing, is built for High Definition performance. This means enhanced edges and margins for more sharply defined structures, with reduced noise and speckle, for better visibility and contrast of even the smallest structures. The HD11 can produce 2D images with Pulse Inversion Harmonic Imaging, Philip's patented method for producing pure, broadband harmonic signals for superb grayscale presentation; 3D imaging with multiplanar views, for qualitative freehand 3D images and interactive visualization through three planes; 4D imaging which stores 3D images over time as a video loop; and Adaptive Color Doppler, which automatically selects the optimal Doppler or angio frequency for highly sensitive resolution, as well as Color Power Angio technology for assessing amplitude and direction of flow.
The Philips HD11 can produce remarkably clear 3D "First Baby Pictures" and 4D "First Baby Videos". These services start at $100, please call for more details.
In addition to 3D/4D baby ultrasound scans, we offer full diagnostic obstetric (OB/GYN) ultrasound scans. All ultrasound studies are performed by our highly trained technologists and include:
Breast Ultrasound
OB Ultrasound
Pelvic Ultrasound (Transabdominal and Vaginal approach)
Abdomen Ultrasound
Thyroid Ultrasound
Vascular Doppler scans
Our ultrasound technologists are highly trained and are certified by the ARDMS (American Registry for Diagnostic Medical Sonography).